See yourself through my eyes.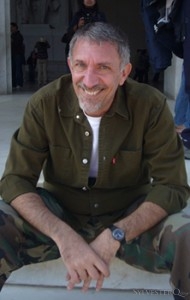 I have been taking photos since 1998, focusing on capturing the male form. Originally from NYC, I am currently based in Fort Lauderdale, Florida.
Over the years I have worked with celebrities, appeared in magazines, exhibits, calendars, catalogs, and have done work with several charity organizations as well as members of the transgender community.
I work with all ages and body types and always bring out the best in my subject by intuitively connecting with their inner essence.
I have an innate ability to create an environment that makes people feel relaxed and when you feel comfortable you are going to look your best.
With my direction I bring out all sides of your personality looking masculine, flirty, sexy and youthful.
After the shoot you will have images that convey confidence and will get a great response by attracting positive energy.
The shoot is meant to be a unique, empowering and growth experience.
The photo session is an opportunity to explore your body's potential using a wide range of looks and to also get in touch with your sensuality.
For those that are uncomfortable with the camera for any reason I have a way of putting people at ease to ensure the photo shoot is always a great experience.
People are always surprised at what they see in the final images and often say they didn't know they could look that good.
With today's Social Media you need to put your best image forward.
A strong photo makes all the difference, so go beyond the selfie.
When uploading photos to websites, a picture says a thousand words.
Let my photography speak for you.
The session is extremely discreet and private. All client information and photographs are confidential. Images are only used with signed written permission from the client.
Great Birthday or Wedding Gift
for any friend .. partner .. or couple !!
or just to make someone feel good !!